ABOUT RVers ONLINE
We are Tom and Stephanie Gonser. When not on the road, our center of gravity is a townhome near Bend, Oregon; with a small second home on the coast in Florence, OR. After completing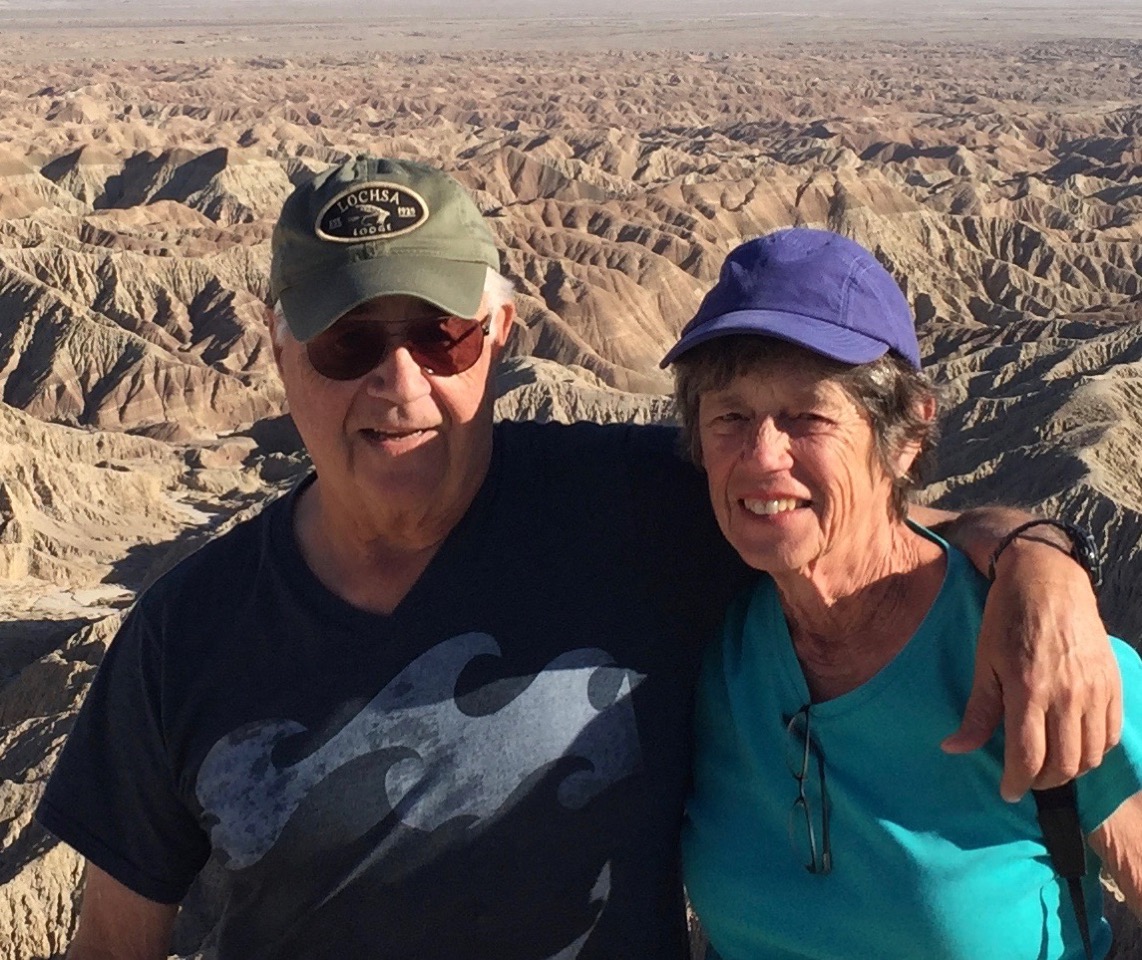 our own professional careers, and then completing the task of guiding
our two children through their education and into their own lives, we accomplished a long standing objectived: to travel on a schedule and path of our own creation -- all the while, enjoying the wonders ofthe RV lifestyle.

Our home bases in Oregon are too enticing to let us become full timers. However, we are confirmed "extended time" RVers, and savor every moment of our travels over the road. We began this site in the mid 1990s, when "RVers" and "Online" would have been viewed as an oxymoron. We actually coined the term "modem friendly" to describe RV parks where we could find a phone line to use to access email and the internet. The rest is history.
In 2011 we have completely updated these pages, discarding materials not longer of value, revising others, and marking older materials with continuing value as special "archive files". That process continues today. The site was conceived as a commercial-free zone, and continues as such today. You will find nothing for sale here; and no one can "purchase" a link from this site. We are simply not for sale. We here redefine "free" enterprise.
We continue to contemplate new horizons for this site. It has grown in directions we could not have imagined when we first started. Our emphasis has been on creating a credible, commercial-free information resource for RVers; and to find creative new ways for RVers to link together electronically outside of these pages to pursue issues of common interest. In that regard we've launched a companion site -- actually a Facebook page for RVers Online. While maintaining the core information here, we're finding it far easier to do quick updates there. For important matters, we continue update and post major new items here. But those are always noted and linked from our new Facebook page. If you haven't been there, we invite you to take a look. And you now have the opportunity to "talk back" --- something we've wanted to invite for a long time, but not been able to do here.
Over time we "graduated" first to larger RVs, including both Country Coach and Alpine diesel pushers. But our ultimate graduation occurred in 2016 we "traded down" to a new Winnebago Navion. It's 25' in length, so we're adjusting to the new storage limitations. And the tow car is downsized as well: a 2016 Fiat Sport. So we're back to our roots when, with our first RVs, we fit in virtually anywhere.
The path ahead continues to be full of surprises and opportunities; and we're delighted to have all of you on board for the journey with us!

Tom & Stephanie Gonser