RVers BULLETIN BOARD
---
Special Note: We regret that we've had to temporarily suspend updates and look forward to a resumption of current items in the near future.
I Couldn't Resist! We're not big on logos, graphics, or even including items that we find humorous. But when I came across this item on Stephanie's Facebook page it just had to be passed along to those who share these pages with us, as it surely captures the spirit of this website...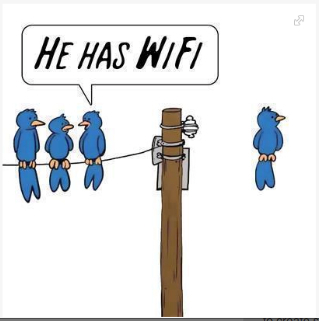 Made in Mexico? Reese Products, a leading manufacturer of RV towing products is reportedly considering closing its plant in Indiana and moving operations to Mexico. The rationale given is that the move may be required in order to keep its products competitively priced. It's interesting to note this relatively obscure item in the context of the larger political debate about economic policies geared to grow jobs in America. Could RVs "made in Mexico" be on the near horizon?
Interesting Email Trend: We've been seeing a great many more emails from park owners these past few months, often asking questions that are not relevant to some of the conversations here. However, we find it encouraging that more park owners are referring to the non-commercial information on these pages in the context of building, modifying, or managing RV parks. And of course there participation is always welcome here.
RVIA and China: It was recently reported that RVIA has secured some type of grant to intereact with the government of China concerning the development of an RV industry in that country. This has a number of interesting implications, possibly going a bit beyond the intended scope of the sponsoring grant.
Cure for Leveling Jack Woes: Many motorhome owners have had to cope with intermittent failure of a pesky leveling jack to completely retract. Usually the result is the triggering of threatening alarms warning the vehicle is not safe to drive. This is great when the driver has truly forgotten to retract the levelers; but when one fails to retract by a fraction of an inch or more, its a nuisance to have to fix. We've found that a product called "Dri-Slide", primarily sold as a bicycle lubricant, has been a great product to use on leveling jacks. It does not attract dirt/dust, and the jacks retract much more quickly than before. Thanks to David Eidell for the tip...
County Parks -- Missed Opportunities: We've long wondered why so precious few county and local governments, port authorities, etc. with idle real estate don't have a closer look at the potential for RV park development. There are of course a few stunning success models -- but what's really stunning is the lack of any vision or motivation by other local governments to tap into an excellent economic opportunity.
Rule, Rules, & More Rules: Most of us who have been RVing for a long time have "seen it all" when it comes to RV park "Rules". Sometimes they're tastefully done. But too often they reflect very poorly on the park. We've just posted some views on that for the benefit of our RV Park Owner readers.
Roadside Assistance: Something RVers need both for their RV and for their personal vehicles... We recently took a second look at AAA coverage, and found the towing distance is limited to 5 miles unless one opts for the premium package. Yet our auto insurance coverage can be extended to provide essentially the same (in some respects better) coverage for $1/per month per vehicle. And our RV insurance coverage can include roadside assistance for $25 per year. These are worth considering...
---
Articles Invited

RVers Online welcomes the submission of articles of general interest to the RV community, including travelogues, technical topics, "how to" articles, and editorial opinion. We will publish those which, in our discretion, are tasteful, of general interest to RVers, and which are consistent in tone and quality with other materials at this site. Articles should ordinarily be 2-4 pages in length, and submitted in plain text format or in Microsoft Word. We reserve the right to edit all materials as we deem necessary, and all articles published will be copyrighted by and become the property of RVers Online. Because this is a non-commercial site, we cannot print materials that are, or have the appearance of being, advertising. Paid advertising is neither invited nor permitted at this site.